72 WINDOWS
into to the Word of God
GETTING HUNGRY FOR THE WORD OF GOD
For everything that can be called spiritual life, two interacting factors are vital. One is the written word in the Bible, the other is the Holy Spirit of God which reveals the meaning of the written words to the one who seeks God. The words are transformed into life when they are received without any reservations or preconceived notions. If you let people meet the Word, sooner or later they will meet the Word. And it is the Word that gives life to its own words in those who want to taste and see what the Christian faith is about.
The website gives an overview of how it started, how it has expanded and what it looks like today. That we want to share this is partly as a thank you to those who have been involved in the project with prayer and support, and of course with a hope of being able to involve more people. No one owns Christ, but everyone can receive His blessings throughout the earth.
The site is interactive and there are links that lead to many aspects of what is our part in this "cybernetic" missionary activity.

Welcome on board!
72 windows
If there is one bible available, a group of 12-15 people can be invited to join in a discovery of the Redemption plan of God through these 72 windows. It is not ever a lecture plan. It is a plan of reading, contemplating and listening to the Word and the understanding of the people together.
Who can join?
As it is designed to be a "Small group study" with an express purpose of letting the members read, reflect, share insights and prayerfully apply to themselves and take notes from each session, then you can join if you have anything from 10 to 15 people who want to join.
OUR PROGRESS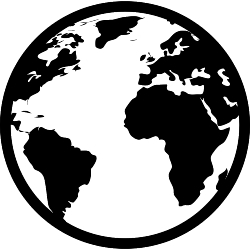 4
CONTINENTS
11
COUNTRIES
10
LANGUAGES
Testimonies
Here the voices of people involved in the 72 windows.
Questions
Please read all the info available on the webpage about the 72 windows and also the FAQs.
Participation and contribution
Participate in the 72 windows
Find out more about being a part of the 72 windows.
Help us out financially
As the work is constantly expanding we need to find new means of support. Find out more about helping us out.
"Do you want to know more about the 72 windows? Please check out the FAQ first. But do not hesitate to contact me."
TEDDY DONOBAUER
Founder and author
"If you have any questions regarding the website and such, please go ahead and contact me."
TED SJÖVALL
Administrator
We are looking forward having you onboard
Blessings in the name of our Savior and Lord Jesus Christ
Enjoying fellowship with the 72 windows in the Phillipines